<!- google_ad_section_start ->
How to Choose the Right Diamond Dealer?

From diamond rings to earrings, necklaces and loose gemstones, jewelry is no less than a big investment. And just like any big ticket investment, there are always risks involved if enough thought is not put before putting money.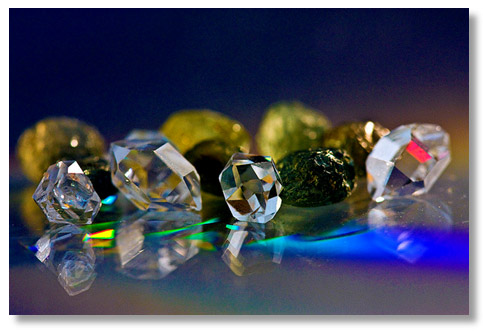 Photo Credit: Orbital Joe (Flickr)

However, every risk has mitigation, and in the case of jewelry purchase it's the trustworthy jeweler. In this world full of jewelry stores it's paramount to ensure that the merchant you are dealing with is reliable and ethical.
If there are two things you really should know when choosing a diamond wholesalers, it's these:
The right diamond wholesaler will offer you a fantastic deal, no matter how little you know about jewelry.
The wrong jeweler will overcharge you, no matter how much you might know.

Choosing the right diamond dealer, therefore, is definitely the most important decision when you set out to buy diamonds. And while most traders aren't criminals, there are some unscrupulous ones that will try to misdirect you in order for them to gain profits. So, it's important to be able to tell who will advise and guide you with integrity to make the best decision for your unique needs.
It's not that every diamond is way overpriced, but there are jewelers who mark up a lot more than others do. So, it's important to know who does it best in order to make an informed, budget-conscious decision. If you take the time to research diamond wholesalers, you minimize the risk of paying too much on a diamond.
Questions to Ask When Choosing the Right Diamond Dealer
These are some of the common questions you should consider asking the jeweler before making a purchase:
Are you well established in the trade?
How long have you been in the diamond business for?
Do any of my friends know the jeweler and trust the store?
Is the jeweler listening to me and understanding my needs and budgetary requirements before he or she makes a recommendation?
Is the jeweler knowledgeable?
Can this jeweler offer a certificate for each diamond?
Does the store offer any other services such as cleaning, customizing, repair or resizing?
The diamond trading industry is filled with vague concepts and confusing terms, so you need to know what to look out for when choosing a diamond wholesaler. Watch out and familiarize yourself with these terms before making a purchase.
Blue-White Diamond
The dealer tells you the stone is a blue-white diamond. It's a pretty old term that refers to a beautiful diamond. But, it's really not. Blue-white is a term used to refer to the fluorescence the stone produced in natural light, and it makes a colorless diamond look milky or kind of oily in the sunlight.
Note that this effect actually decreases a diamond's value. The solution here is to avoid a dealer who still uses this term.
Carat Total Weight (CTW)
A lot of dealers' price tags only state the carat total weight of the diamonds in a setting and not the main diamond. So, it's difficult to compare the price of another piece if you don't know the quality and weight of the main diamond. This is important as one large diamond is certainly worth more than, say, 6 smaller ones.
What's more, a smaller stone is usually of a lower quality so the actual piece may be worth less altogether. The solution is to ask for the quality and weight of the center stone on its own and get that in writing. Most reputable dealers won't mind; they know that you are trying to get the most of your Queensland diamond investment.
Light Makes White
Naturally, any diamond wholesaler wants to show off their diamonds in the best light. Literally! But you should know that light can play tricks on the eyes. Often, special bulbs that emit strong wavelengths of the color blue are used. The slightly bluish shade makes the diamonds stones look whiter.
If this is the case, ask the jeweler if you can see the diamond without the bright lights.
Diamond Certificate
Lastly, always ask for a diamond certificate which verifies the diamond grade and certifies that the diamond you have in your hand is authentic. Even if you feel you have struck a perfect deal, never leave without certificate from an international renowned diamond grading laboratory – like GIA, IGI, AGS etc.
Also, always compare diamonds graded by same lab only. This is because every grading lab has its own set of rules and parameters for grading diamond. Therefore, you may find different specification of a diamond graded by different labs. Don't compare apples with oranges!
So, always invest time on research before investing your hard-earned money on diamond. This is because time spent today will give you a much better ROI in future.
This article was brought to you by "Diamond Brokers Queensland" - wholesale supplier of loose certified diamonds and handmade custom designed engagement rings.
Return from Choosing the Right Diamond Dealer to Diamond Jewelry Homepage
I hope you'll not mind sharing this on Twitter, Facebook and with everyone else :)
Feel free to share if something is in your mind and want it to be covered on this site.

My Newsletter

Did you liked this article? Sign-up my FREE weekly newsletter and I'll send you more awesome new additions on this website along with latest jewelry happenings around the world, and download my Jewelry Design Album for FREE!