<!- google_ad_section_start ->
Diamond Alternative Engagement Rings
Diamond Alternative Engagement Rings are nowadays flooded in jewelry market. Practically, it depends on how much money you are willing to spend. So, don't be fooled by marketing strategies that you should spend X% of your salary on your engagement ring. What rubbish! Think wise.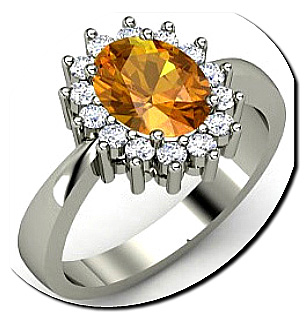 <!- google_ad_section_end ->
Engagement is the one of the most special moments of anyone's life and a beautiful engagement ring brings added flavor to this memorable moment. But, being beautiful doesn't mean it has to be an expensive engagement ring as well.
It's quite a common perception that an engagement ring should always be expensive. If your fiancee really loves you for what you are, then even an inexpensive and affordable engagement ring will work for you.
Well, now you would be wondering about the options available for inexpensive engagement rings. If your budget is limited and your future partner knows this concern, then you can consider following diamond alternative engagement rings:
But, go for these options only after taking your love in confidence, don't fake it. So, discuss this beforehand, I'm sure your partner will understand your financial constraints.
Handy Tip: First make yourself aware of Moissanite and Cubic Zirconia stones. This will help you in explaining about these wonderful diamond simulants.
Diamond alternative engagement rings category also include Gemstone Engagement Rings. If your love has unique taste and wants something exclusive, then a gemstone engagement ring is also a very good alternative.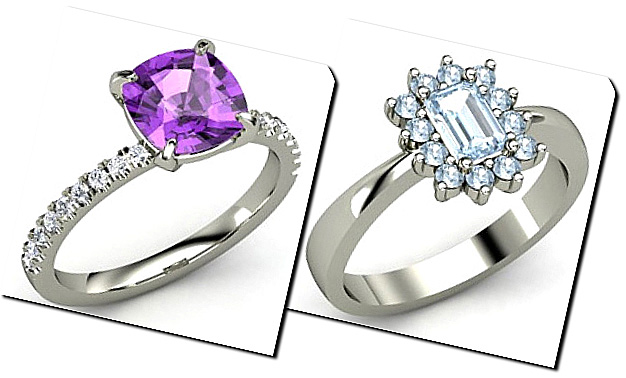 Handy Tip: You can choose a gemstone engagement ring depending on your partner's Birthstone OR as a symbolic gesture, choose the birthstone related to the month you are proposing or the month your wedding is planned.
Following gemstone engagement rings are quite popular these days. So, read more about these different flavors of engagement rings and then make your decision.
Since, you save a lot by selecting a gemstone, you can spend some extra bucks on engagement ring styles and can create a handmade unique engagement ring.
Amazon gemstone engagement rings collection
offers a wide range of options that caters to buyers with varying budget.
You can also have a three stone engagement ring
by setting 3 stones. In terms of size, the most common arrangement is - all stones of equal size. However, stones can also be arranged with a larger stone set in the middle of two smaller matching stones.
One can also go with 'all gemstone' or 'mix of diamond and gemstone' and can create a designer engagement ring. By setting gemstone and diamond you can create your engagement ring which will have fusion of diamond sparkle and color of gemstone.
So, choose the best engagement ring that symbolizes your love and lovely relationship you both share. I'm sure your partner will be very much impressed by seeing your wise and creative side.
Return from Diamond Alternative Engagement Rings to Diamond Jewelry Homepage 
I hope you'll not mind sharing this on Twitter, Facebook and with everyone else :)
Feel free to share if something is in your mind and want it to be covered on this site.

My Newsletter

Did you liked this article? Sign-up my FREE weekly newsletter and I'll send you more awesome new additions on this website along with latest jewelry happenings around the world, and download my Jewelry Design Album for FREE!