<!- google_ad_section_start ->
Designer Mens Jewelry - Why men should not have style!

Designer Mens Jewelry - Enough has been said and revealed about women's jewelry. So, I thought of why not write an article for male jewelry lovers.

<!- google_ad_section_end ->
This article should be helpful to any woman who is considering gifting designer jewelry to her man, or any man who is thinking of buying jewelry for self.
Stereotype thought is that men's jewelry only mean - diamond bands and watches. However, you will be glad to know that there are lots of option to choose from.
There is the shift in trend - from scary skull jewelry to more grown up and sophisticated jewelry. Multiple chains creating layering effect and flashy rings are out, and delicate, sober and fine detailing is the new in-thing.
Rings
This is the most common piece of men's jewelry, so let's talk about it first. This generally comprise of mens engagement rings and wedding bands.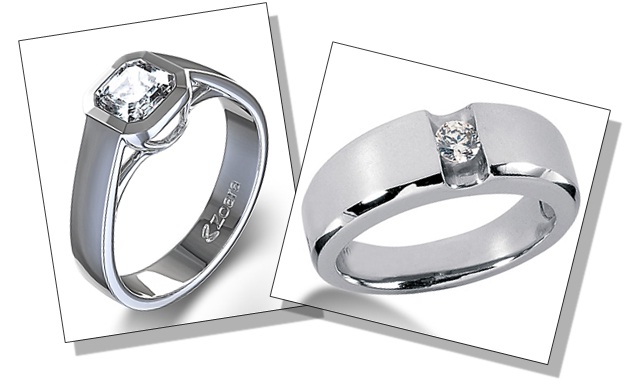 Many popular brands like Cartier and Harry Winston makes exclusive designer bands for men. So, one cannot complain that men don't have designer stuff available. However, a guy who is under no committed relationship, can choose from plenty of other types of rings. These rings can be worn on any finger (left or right hand).
P.S. - Keep the band simple, fancy and sparkling stuff is for ladies. Emerald cut, asscher cut and princess cut diamonds or gemstones work best for men. These shapes have bold and masculine look. Never ever go for marquise or pear shaped stones, they are strict no. Even plain gold or platinum band looks decent and masculine.
Bracelets
Bracelet is a good gifting option. These can be personalized by engraving something special, or by choosing bracelets with initials.
My favorite is Bulgari's bracelet collection. Their designs have repeated links that makes a powerful impact.
Nevertheless, if you are not considering spending so much on a Bulgari bracelet, you can choose something similar from other pocket friendly brands. Market is full of replica designer men's jewelry.
Gold Chains/Necklaces

It totally depends on personal taste, however personally I'm not so fond of men's necklaces. Yes, designer mens jewelry gold chain looks smart and decent on any formal occasion, but not too showy necklaces.
If a man already wears a gold chain, then a pendant can be added to it. Pendant can be personalized by having it engraved in different styles. Black diamond pendants have a masculine look to it and blends really well with men's dressing.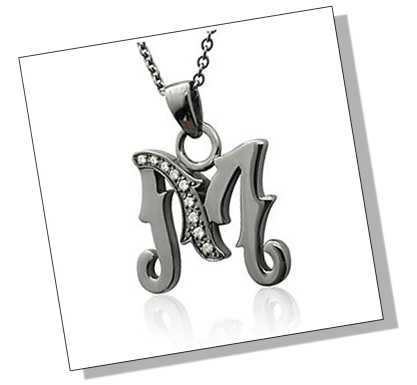 Earrings
Again simplicity is the key! Style icons like David Beckhm and Andre Agassi have given an altogether new dimension to stud earrings. Diamond solitaire studs look the best, be it princess cut or round.
You can also consider something non-expensive - CZ or moissanite ear studs - as these are good and pocket-friendly options.

Cufflinks
Cufflinks have a classy feel and gifting it gives an impression that you want your man to be well dressed-up. There are lots of options available in cufflinks these days. Plain metal or studded cufflinks, or diamond or gemstone cufflinks, all look good.
P.S. - Stone color can be matched to the tie. For example, blue tie blends well with a sapphire and diamond or only sapphire cufflinks.

Tie-pins
Oh yes! Tie-pins do add a royal touch to overall dressing. However, it should not be mixed with too many accessories at a time. Tie-pin and cufflink are a good blend, but not a showy necklace with a tie-pin. I'm stressing on the golden rule time and again, keep it simple!
Brooches

Brooch can add an extra edge to simple dressing of man. It should be kept small, and geometric shape is preferred. Floral or too big in size will be too pretentious for a guy.
Leather Jewelry
You can choose from leather accessories - designer belt, mobile phone case, designer spectacle case - if you don't want any typical jewelry. List is endless, only thing is one should know what exactly s/he is looking for.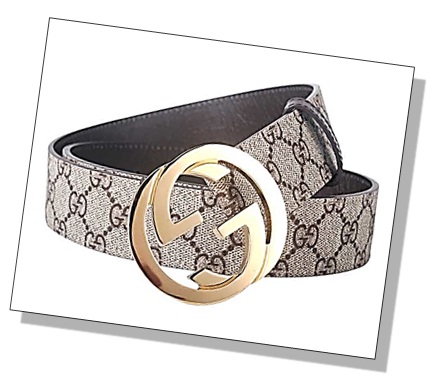 Watches
I will include watches as well in this article, as most of the luxury brands have watch category as part of their designer mens jewelry segment. Designer watches are smart, trendy and make you believe that checking time was never so stylish!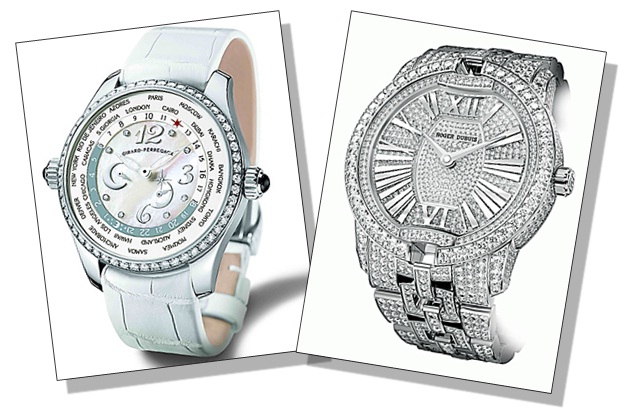 Metals
Designer gold jewelry for men can be of yellow or white gold. Men's jewelry in platinum and titanium are also quite in trend. Designer silver or stainless steel jewelry are also options worth considering.
Black and grey color mingle with overall men's dressing, so platinum, titanium and stainless steel are increasingly blended with traditional gold to create different finish and patterns.
So, you have lot to select from. Therefore, don't just stop your search on a men's diamond ring. Whether you are buying for yourself or gifting your loved one, put some extra effort the get the best jewelry piece.
Return from Designer Mens Jewelry to Diamond Jewelry Homepage
I hope you'll not mind sharing this on Twitter, Facebook and with everyone else :)
Feel free to share if something is in your mind and want it to be covered on this site.

My Newsletter

Did you liked this article? Sign-up my FREE weekly newsletter and I'll send you more awesome new additions on this website along with latest jewelry happenings around the world, and download my Jewelry Design Album for FREE!