Handmade Jewellery
by johan
(London)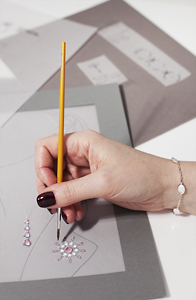 Handmade Jewellery
Augustine Jewels is a successful British Luxury Jewellery Brand which is now sold all over the world.

The pieces are hand drawn, then the finest gems are hand selected and finally the pieces are hand made by some of the best craftsmen in London who have been making jewellery for generations. The result is 'the most exquisite handmade jewels.

I hope you'll not mind sharing this on Twitter, Facebook and with everyone else :)
Feel free to share if something is in your mind and want it to be covered on this site.

My Newsletter

Did you liked this article? Sign-up my FREE weekly newsletter and I'll send you more awesome new additions on this website along with latest jewelry happenings around the world, and download my Jewelry Design Album for FREE!