Om Diamond Earrings
by Vinita
(Bangalore, India)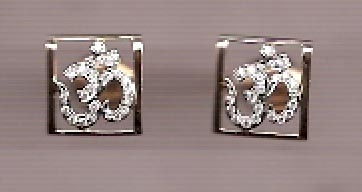 Diamond Earrings inspired by 'Om'
Hello Friends,
I am sharing the pair of earrings I love the most.
For me it's the spirituality that is the driving force behind my imagination. I take inspiration from spirituality. It motivates me to design.
In the image, you can see that diamonds are set in pave setting in "Om" and it is soldered in thin square frame of plain yellow gold.
It's simple and easy to wear and trendy at the same time.
What do you all think about it? Please share your thoughts.
I hope you'll not mind sharing this on Twitter, Facebook and with everyone else :)
Feel free to share if something is in your mind and want it to be covered on this site.

My Newsletter

Did you liked this article? Sign-up my FREE weekly newsletter and I'll send you more awesome new additions on this website along with latest jewelry happenings around the world, and download my Jewelry Design Album for FREE!