<!- google_ad_section_start ->
Diamond Promise Ring

Diamond Promise Ring - Some promises are worth keeping
In this fast changing world when everything keeps changing, couples' relations don't lag behind either - here I don't mean changing relationship status on Facebook. I am sure you would have also come across couples who you might have thought are made for each other, but unfortunately their relationship ended in break-up.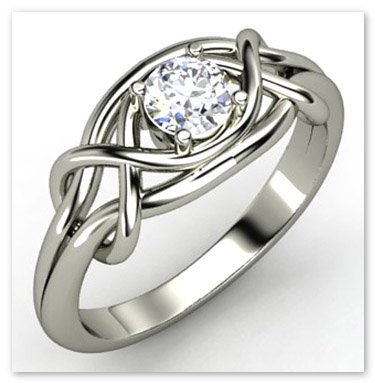 <!- google_ad_section_end ->
Well, nowadays usually people don't want to get stuck in a relationship they are not comfortable with and consider engagement to be a trap. Their primary concern is what if they don't like each other after sometime, say one year down the line. So, this is when promise rings come handy to such couples.
What is a promise ring?
Promise ring is a symbolic piece of jewelry representing romantic as well as platonic promises, like - love, friendship and spiritual commitment. It also serves as pre-engagement ring that signifies commitment for today without any binding for future.
In other words, unlike an engagement ring a promise ring doesn't hold the obligation to committed relationship. I would put it this way, promise ring talks about "now" while engagement ring is the expression of pledge for lifetime relation.
What is the need for a Promise Ring?
When a couple is romantically inclined but not ready for engagement due to some reason. Promise ring can be given as a token when one wants to be in relationship but is not fully ready for life-long commitment.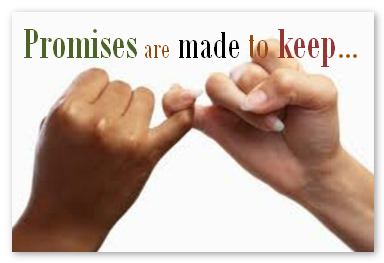 Choices in Promise Rings for Couples
Market of promise ring is relatively new and not as extensive as engagement ring. However, you can always explore the available options by personalizing to give your ring a unique flavor.
One of the good options is to get the ring engraved. Engraving can be done either on top part of the band or at the inner side of shank, whichever way you want. You can also choose from pre-engraved bands available in market.
Like these simple yet meaningful stainless steel pre-engraved bands from Amazon. You can check with the seller if personal message can be engraved.
Promise Ring Etiquette

It's important to clearly express the intention while giving a promise ring.Why letting someone read more than what you actually intend to! It's a diamond promise ring, so let it remain that way. Don't give dubious impression of it being an engagement ring.
Promise ring shouldn't be an elaborate affair. It should be simple or else it can be mistaken for engagement ring. Also, if you give an expensive promise ring, it sets expectations for a grander engagement ring. Are you ready for that!
| | | | |
| --- | --- | --- | --- |
| | | This diamond promise ring from Amazon is a perfect example of how a promise ring should be. It's simple and elegant while being not too big to pass-off as engagement ring neither too small to go unnoticed. | |
Promise Ring can be gifted by both partners to each other.
If sadly the relationship doesn't last then one should be courteous enough to return the promise ring. What's the point of carrying the baggage of a dead relationship!
In which hand to wear a Promise Ring?
There are no fixed rules. Just like an anniversary ring, you can wear your promise ring in the hand of your choice. As a personal choice one can even wear it in a chain around neck.
So, don't hesitate to express your feelings with a diamond promise ring. After all you are taking the plunge only for your today and don't want to get bound for future.
Return from Diamond Promise Ring to Diamond Articles page

Return from Diamond Promise Ring to Diamond Jewelry Homepage
I hope you'll not mind sharing this on Twitter, Facebook and with everyone else :)
Feel free to share if something is in your mind and want it to be covered on this site.

My Newsletter

Did you liked this article? Sign-up my FREE weekly newsletter and I'll send you more awesome new additions on this website along with latest jewelry happenings around the world, and download my Jewelry Design Album for FREE!