<!- google_ad_section_start ->
Diamond Anniversary Ring

Diamond Anniversary Ring - Celebration of Love, Trust and Partnership

It was a pleasant surprise when last week my husband asked me my anniversary gift - this year we'll be celebrating our 5th anniversary. It was completely out of blue and I was not at all expecting such generosity from him :-).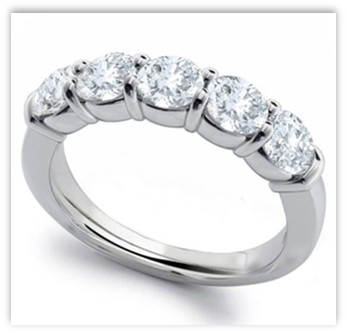 <!- google_ad_section_end ->
Just like his question, my answer was also not per what he had expected. I spontaneously replied "Diamond Anniversary Ring". As expected, his first reaction was, is it a special kind of ring to mark anniversary, how is it different from wedding or engagement rings and is it more expensive than a solitaire engagement ring.
I think for someone like him who is no better than jewelry novice, these question were quite obvious. After all jewelry companies have not marketed anniversary rings as extensively as bridal rings. So, I thought why not write a post on this less explored topic.
Is Anniversary Ring a special type of ring?
An anniversary ring is the mark of celebrating marriage and to re-confirm couple's faith in their relationship. It can be an any type of ring, be it diamond, any gemstone or a band - like an eternity band or wedding band.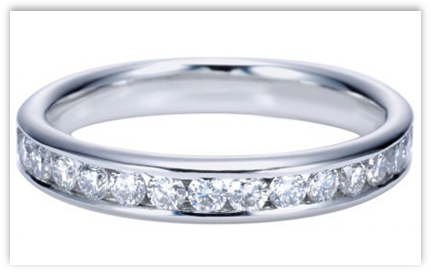 When is the right time to gift an Anniversary ring?
Well you know the best. As a couple you can make any anniversary special with a symbolic anniversary ring. I am pretty sure, no wife will complain if her husband presents her a diamond anniversary ring on their each marriage anniversary :-)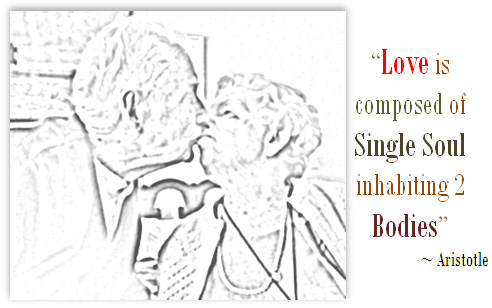 Is it expensive?
There are no rules for spending. It's up to buyer's budget and comfort. It's the feelings and emotions that count most while money comes later. So, don't go after a pricey anniversary ring if it's not affordable.
What about Styling?
If money is not a concern and you are ready to splurge on big blings then a 3 stone diamond ring will be the perfect way to express your compassion.
Another way of commemorating the special occasion is by adding number of diamonds to represent the specific anniversary, like - 15 small diamonds ring to celebrate 15th anniversary. You can also choose your or her birthstone to add some color to the ring.
| | | |
| --- | --- | --- |
| This estate platinum wedding anniversary style band ring from Eragem features an elegant arrangement of diamonds set at the top of the ring. It can be personalized by blending birthstones and diamonds. | | This custom-made contemporary band by Joseph Jewelry features alternating channel-set round and baguette shaped diamonds set in a square band. It's a unique concept with a totally modern design. |
In which hand it should be worn?
With engagement ring there is an accepted norm of wearing it in left hand. However, there are no fixed rules for sporting an anniversary ring. It will totally depend on wearer's comfort and choice. You may also like to read engagement ring rules.

One can also combine it with wedding band or wear it as a trio of engagement ring, wedding band and anniversary ring. You can also wear it in you right hand if you are fortunate enough to be blessed with big solitaire engagement and wedding rings :-)
Handy tip: Keep the metal of anniversary ring same as that of your engagement and wedding ring. This will make it easier to blend with the existing lot.
Ladies don't expect surprises just from your husbands. It should not be the one-way traffic. You can also stun him by gifting him a diamond anniversary ring. I am sure he will not mind returning the favor.
Return from Diamond Anniversary Ring to Diamond Articles page

Return from Diamond Anniversary Ring to Diamond Jewelry Homepage
I hope you'll not mind sharing this on Twitter, Facebook and with everyone else :)
Feel free to share if something is in your mind and want it to be covered on this site.

My Newsletter

Did you liked this article? Sign-up my FREE weekly newsletter and I'll send you more awesome new additions on this website along with latest jewelry happenings around the world, and download my Jewelry Design Album for FREE!