<!- google_ad_section_start ->
How to Buy an Engagement Ring?

How to buy an engagement ring? This is a very common question that readers ask me, and obviously it's a very genuine query. Eventually, buying an engagement ring is not as trivial as purchasing oranges from a super market. Lot of thought and assessment is required before finalizing the deal, as it is going to be a life-long possession and you would not be buying it regularly.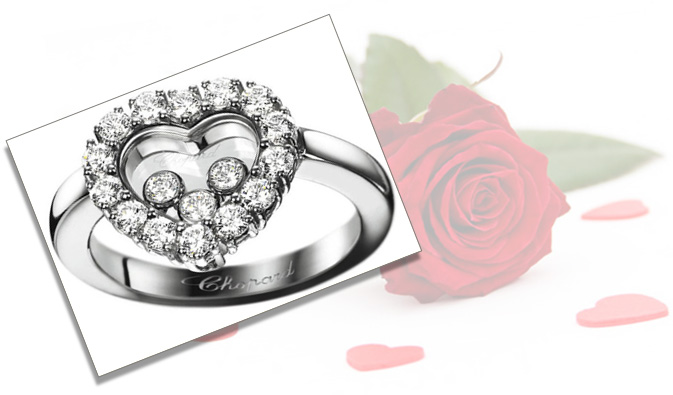 <!- google_ad_section_end ->
An engagement ring is a symbol of promise and commitment that two people share, and the pledge and sentiments associated with it will always outweigh the rings monetary value. But still, money has value and you will prefer to spend it wisely.
As a rookie buyer, you may not find easy selecting the best diamond engagement ring for your darling. Initially, you may find all engagement rings looking pretty and fitting your requirement, that will lead to hell lot of confusion.
I am not intimidating you, but it's a fact that picking on diamond from a blustering world of diamond jewelry is not a straightforward task.
Having said that, don't get discouraged! One learns swimming only after diving in water. So, in this article I have mentioned things that you must contemplate while deciding on engagement ring for your beau.
This will surely answer your confusion on "how to buy an engagement ring" by ensuring you get right value for your money.
I will also recommend you to read Diamond Ring Buying Guide by Renee Newman. This is an excellent book - for both rookies as well as experts - with helpful information and tips related to diamond ring buying.

How much should you spend on engagement ring?
Again this is quite a common and curious question. Reply per the old saying is "three months' salary", however it is not a rule written on stone. It is just an indicator of how much one is expected to shell out on engagement ring purchase.
Nevertheless, primary spending criterion should be your budget, forget what others are advising or spending. It is important to set a budget based on the features of the ring that you are looking for. You can get a terrific ring even after spending less. You may also read my favorite affordable engagement rings and cheap diamond engagement rings from Amazon.

What's Her Style?
This is another area of doubt that folks have on how to buy an engagement ring. These days, many couples shop for engagement rings together. Yet there are suitors who may like to add the spice of surprise to the special moment, by choosing a dream engagement ring that fits her style and taste, and that will leave her astounded.
Suggestion for these type of buyers is to study her style of jewelry: does she primarily wear traditional jewelry items, or antique and vintage pieces, or love contemporary and modern styles? Does she has a taste for romantic and intriguing pieces or wear more practical and subtle accessories? Also notice the metal color of most of her jewelry.
Vintage diamond engagement rings can be considered for a traditional and vintage flair, while halo setting engagement rings or fancy colored diamond engagement rings are good options for someone with a penchant for modern and stylish jewelry.

How to find her ring size?
You can start by just asking her. If she doesn't know or if you want to keep the ring a secret, then get clever and secretly "borrow" one of her rings (one that fits her intended finger) and ask a jeweler to size it. Don't forget to slip it back before she notices!
Decide on 4C's
Cut - This characteristic has the biggest impact on overall quality of diamond. Even a slightest of flaw in cutting can make a dent to the beauty of diamond. Cut quality typically range from "ideal" to "fair and poor", with higher cost for better quality. Never overlook this factor while selecting the ring, as cut has maximum impact on brilliance of stone.
Color - Unlike cut, color cannot be said to be beauty influencing factor. This is because preference for color shades is quite subjective. Just because of yellowish tinge, a diamond cannot be said to be of bad quality. It's just that yellowish diamond is worth less because of low supply and high demand of natural colorless diamonds.

Having said that, instead of spending huge sum on colorless (D) stone, I will suggest to choose color in range of G-I for round diamond and G or H for fancy shapes, as these color grades have very faint color and can't be detected by naked eye.
Clarity - It is the measure of how clean or clear diamond is. It is recommended to choose a stone which appears clear from naked eye, instead of running for flawless stone which will be very expensive. Actually, a diamond doesn't need to be internally flawless or VVS to be beautiful. For round brilliant cut, VS2 and SI1 is advised for reasonable price, while for step cut VS2 is suggested.
Carat - Bigger the size of diamond, more will be its price. However, in terms of size appearance, there will not be much difference 0.9ct and 1ct, but price difference will be huge. So pick judiciously!
Buy untreated diamonds
Always buy untreated diamond for engagement or bridal rings. This is because treated stones may not be durable and resistant to abrasions and damage.
Treated diamonds being harder to sell, are marketed and sold in the disguise of sophisticated terms "clarity enhanced" and "processed". So, it is very important to check whether diamond to be used in bridal ring is untreated or not.

Get certified diamonds
Certification is the 5th C of diamond. It is the independent verification of other Cs you've considered to check their stated standard of quality. Certificates are issued by GIA, AGS or IGI employing highly trained gemologists to provide an unbiased and accurate evaluation of the diamond (like - dimensions, clarity, cut, color, finish, symmetry, and other details).
Shop around
Do proper research by comparing price across different jewelry stores. Online jewelry retailers - like amazon
- are cost-effective alternative to local jewelry shops. Due to low operations cost of online stores, they offer at more competitive prices.
Don't buy a Conflict Diamond
As an informed buyer, you must not buy a diamond sourced from war zone. I am sure you will never like to gift an engagement ring to your mate having of blood stains of innocents.
I hope information provided in this article should clear-up your apprehension on how to buy an engagement ring, and you will take the right step towards choosing the best engagement ring for your honey.
Return from How to Buy an Engagement Ring to Engagement Ring Articles page
Return from How to Buy an Engagement Ring to Diamond Jewelry Homepage
I hope you'll not mind sharing this on Twitter, Facebook and with everyone else :)
Feel free to share if something is in your mind and want it to be covered on this site.

My Newsletter

Did you liked this article? Sign-up my FREE weekly newsletter and I'll send you more awesome new additions on this website along with latest jewelry happenings around the world, and download my Jewelry Design Album for FREE!